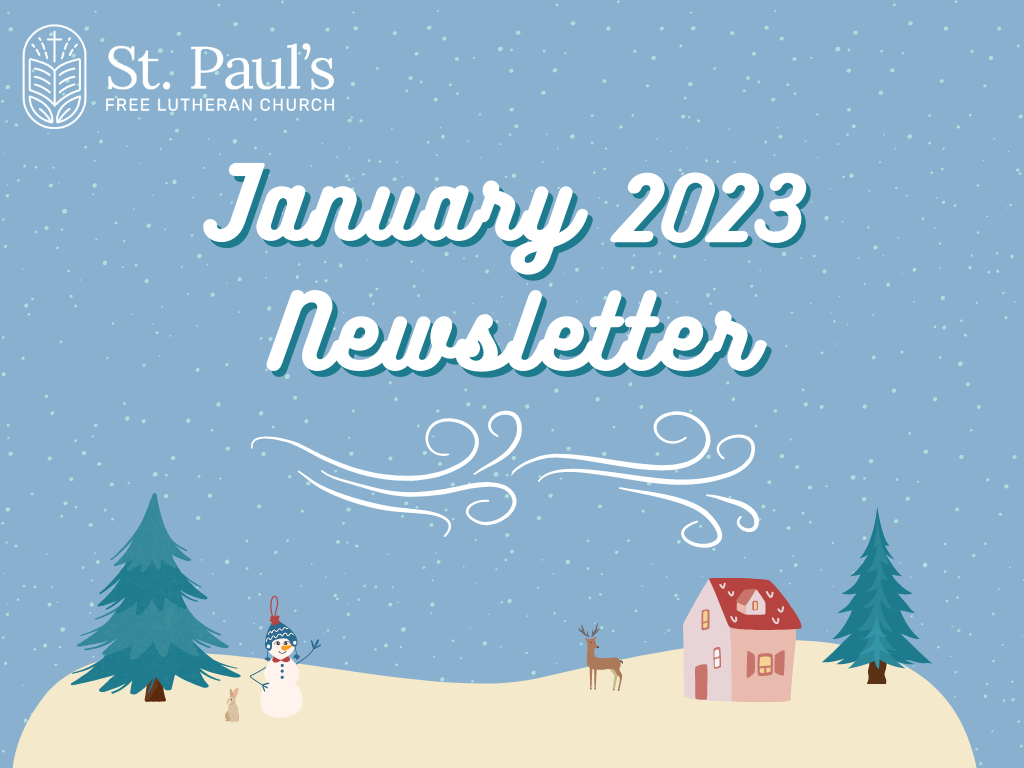 And my God will meet all your needs according to His glorious riches in Christ Jesus.  Philippians 4:19
With the close of December and the beginning of January, people's minds often turn to the making of New Year's resolutions.  Despite an often-poor record of success with these resolutions, we continue to make them each year.  (I suspect this tradition regains enthusiasm due to the tasty food we enjoy over Christmas.)  Efforts to improve our health or time management are good things to consider.  Why not try to start some good habits after all?  If the habits stick…Great!  If they don't… nothing has been lost.
The New Year can also be a time of reflection on a different track record.  How has God been faithful to provide for you in the past year?  For some, the past year was fantastic.  For others, the past year was very hard.  Interestingly, if I take time to look back on both good times and difficult times, I can see God's provision for me in both.  The provision took on a different form, but I was provided for in both circumstances.  The track record of God's faithfulness is a great faith builder as we step into a new year filled with uncertainty.
We normally take time for this type of reflection at Thanksgiving, but a forward-looking view of provision can be helpful as well.  In Philippians, Paul says with confidence that God will meet all of your needs.  He does not promise to meet all of our wants, but He does promise to meet our needs.  What are those needs?  They might be different for different people, but Paul tells us that no matter what they are, they will be filled with the "glorious riches of Christ Jesus".
Our earthly needs are important to God.  He has told to pray for the provision of our "daily bread" to meet those physical needs.   It is our spiritual needs, however, that are of primary importance to Him.  These needs are sometimes met in ways that we do not expect.   They can be met in things like hardship and struggle.  For this reason, spiritual provision may at times look like temporal struggle.  Regardless of the circumstances that come our way or the challenges that we see lying ahead of us, the promise of God still stands.  "My God will meet all your needs according to His glorious riches in Christ Jesus."  It is nice to know that we don't have to rely on New Year's resolutions to provide for our needs in the new year.  We have the promise of Almighty God.  That promise should fill us with peace, expectation, and hope for the future.  Praise God.
Pastor Jeremy
The full January newsletter can be found here.