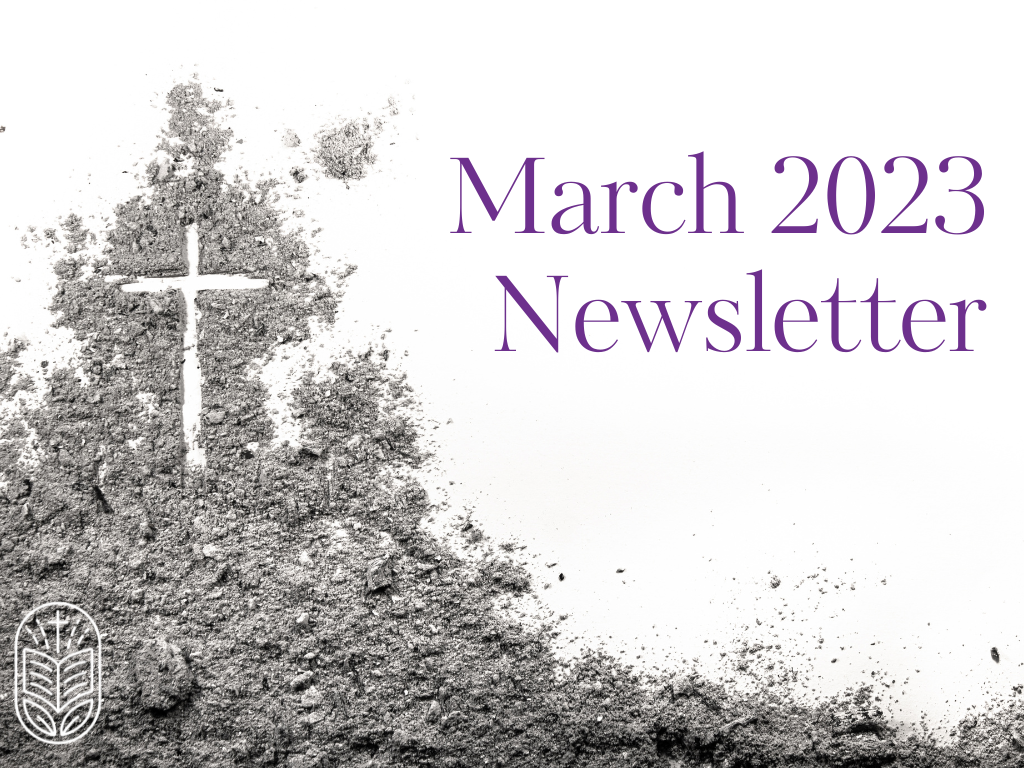 I ran track in high school, and March always marked an interesting time for spring sports. You never knew what would happen. Would winter come to an early end and give you a nice long season? Or would March be full of snowstorms leaving you with only a handful of weeks to compete? March is often a month of uncertainty because of how volatile its weather can be. March is seemingly different from week to week. One week can be snowy and subzero, while the next week is in the 40s or 50s. It is constantly changing and not always for the better. In a way, we are currently in a season of March so to speak. There are a lot of uncertainties in our minds, both personally and as a congregation.
For myself, March 1st is the first day that I can receive letters of call. This could become a serious point of uncertainty as I weigh where it is the Lord is calling me to serve. As a congregation, we are still expectantly awaiting the man the Lord will call to serve as our head pastor. I am sure that this has caused a fair amount of uncertainty in the minds of the people of the congregation. For you, there may be serious decisions that need to be made. A new job, new house, new conflict at work. A financial decision that you are uncertain of. The list could go on. It is easy to sit back and allow our fears and uncertainties to cast a wintry storm on our life.
Yet, we don't need to be filled with anxiety and fear over the uncertainties in our lives. I want to look at two promises of the Lord's that speaks to this. Matthew 6:25-26 reads: "Therefore I tell you, do not be anxious about your life, what you will eat or what you will drink, nor about your body, what you will put on. Is not life more than food, and the body more than clothing? Look at the birds of the air: they neither sow nor reap nor gather into barns, and yet your heavenly Father feeds them. Are you not of more value than they?" The Lord has promised to provide for you. That promise isn't just a physical provision, but also a provision in direction and wisdom. It isn't always easy to trust in the Lord's provision. It is especially hard to wait on His timing, but He will provide exactly what we need when we need it. It might not be what we want when we want it, but it will be what we need when we need it.
The second verse is a simpler promise, but one that I think is more important. Hebrews 13:8 says, "Jesus Christ is the same yesterday and today and forever." This doesn't just describe Jesus. All three people of the Trinity are the same yesterday and today and forever. There is no uncertainty in them. They do not change with the wind or the seasons. They are never in a "season of March." God is the only one that we can lean on through times of uncertainty because He is not moved. Look to God in your times of uncertainty and need. He will give you rest and provision to get you through your March.
In Christ,
J. Scott Pierson
The full March newsletter can be found here.